| | |
| --- | --- |
|         Florida Short Sales |   |
|    | |
We are a network of short sale specialist Realtors in Florida who offer free help to homeowners in hardship. Our average real estate agent has closed 76 short sales. Contact us for no cost assistance.
Short Sale Specialists – (877) 737-4903
  
Call toll free!
877-737-4903
Free Short Sale Specialist Help!
Don't walk away from your home! We may have a solution for you!
What is a Short Sale? 
A "Short Sale", also sometimes called a "short pay", occurs when the loans and liens against a property, are greater than the proceeds from the sale of a home.  The lenders then agree to accept this lower payoff amount, or "short pay".  The term short sale does NOT apply to the length of time the process takes!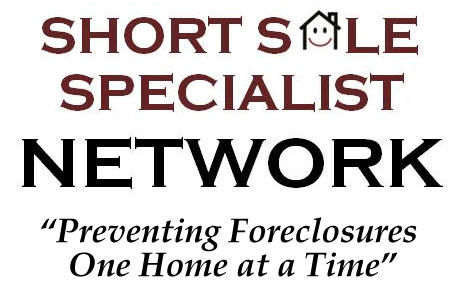 877-737-4903

Short Sale Florida
If you are in a financial hardship, we will work with your lender to negotiate a lower payoff amount on your home. This will allow us to set a lower price on your home in hopes of getting it sold before the competition. It costs a lender around $58,000 on average to go through a foreclosure proceeding.  Considering this and the fact that high numbers of foreclosures can make your lender look bad to investors,  it is in everyone's best interest to accept a short sale.
This process is very complex and highly specialized. It is very important to have a Realtor who is experienced in working short sales, as it is not part of the "Realtor basic training" so to speak. We are a statewide network of Realtors who are specialists in working short sales, and our services are 100% free to homeowners! There is NO catch. Your lender pays all traditional sellers' closing costs which includes our fees.  Please note that we are NOT Real Estate investors, we are here to look out for YOUR best interests!
Services we provide:

We will discuss your situation and explain all of your options with you in detail. A short sale is NOT the best option in every case.

We will provide you with all of the required forms and documents that are required from your lender in order to process a short sale.

We will answer any questions you may have about options available to you, as well as the short sale process.

You will be connected with one of our local real estate agents that will list your home and process the short sale.

Our local Realtors will coordinate an aggressive marketing plan to attract buyers to your home and help get it SOLD!

We will work with your lenders to negotiate the short sale and present all required documentation.

If required, our agents can also work to delay the foreclosure process with your lender, and possibly keep you in your home longer.
The best part is that our fees are paid by your lender! That's right, no cost to you!
Or call toll free
877-737-4903
Miami FL Short Sales – Our Miami FL Short Sale Specialist Realtor help is 100% FREE to home owners. Tampa and St. Petersburg Short Sale Specialist– Our short sales and pre-foreclosure Specialist help is 100% free to Tampa / St. Petersburg Home owners. Ft. Lauderdale Florida Short Sales, Our Real Estate agents are some of the most experienced Fort Lauderdale Short Sale Specialist Realtors in the area. Jacksonville Florida Short Sales , Our Short Sale and Pre foreclosure specialist help is at no cost to Jacksonville, FL home owners.
Tallahasee Florida Short Sales Specialist, St. Petersburg Stop FL Foreclosure, Sarasota, Tampa Florida, Tampa Bay Avoid Florida Foreclosure Experts, Palm Coast Florida Short Sales and stop foreclosure expert Realtors, Cape Coral Florida Short Sale Specialist Experts, Naples FL Short Sales and Stop Foreclosure Specialist Realtor Help, Palm Bay, Orlando Florida Short Sales Specialists, our agents help avoid and stop Orlando FL Foreclosure.  Free Miami Florida Short Sales and stop foreclosure experts, Ft. Lauderdale pre Foreclosure , and West Palm Beach and Boca Raton Florida Short Sale Realtors,  Pensacola Short Sale help and foreclosure home expert, Ft. Myers Florida Short Sales Specialist, Daytona, Jacksonville Florida Short Sales, St. Augustine FL, Gainesville short sale expert, Broward County Florida short sale specialist, Dade County Florida, Duval County.  Florida Luxury Short Sales and Stop FL Foreclosure Luxury Homes and Real Estate Specialist.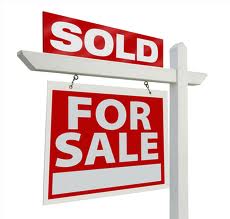 ANYWHERE in the state of Florida, our agents offer FREE help!
(Please note that we are not real estate attorneys and are not giving you legal advice. Seek legal advice if you are in need of legal representation!) 
In the event of a foreclosure your lenders could garnish your wages, destroy your credit, put liens on your other assets, or force you into bankruptcy.  A short sale can prevent all of these things.
Don't forget that our service is at absolutely no cost to you! Your lender pays a regular real estate brokerage fee, so our service is free for you.
We would like to discuss your situation with you to see if you qualify for a short sale and if we may be of service.
  Please call us toll free at (877)737-4903 
or fill out the form for a free, confidential, no obligation consultation!