| | |
| --- | --- |
| Jacksonville FL Short Sales | |
| | |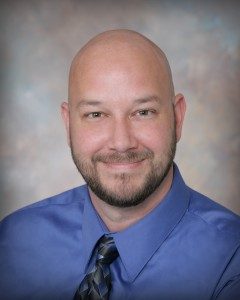 My name is Mike Linkenauger and I am a short sale specialist in Jacksonville, FL. I have closed literally hundreds of short sales in the area and offer free help to homeowners in hardship .www.JacksonvilleShortSale.com
Contact me for FREE assistance (904) 307-0822
What is a short sale? 
A short sale the potential proceeds from the sale of a home, after all closing costs are paid, exceeds the total a borrower owes their lien holders. Short sales are typically beneficial to both the homeowner and the lender. Lenders gets to avoid a costly foreclosure and the homeowner walks away typically without owing their lender any deficiency.

This process is very complex and highly specialized. It is very important to have a Realtor who is experienced in working short sales, as it is not part of the "Realtor basic training" so to speak. I am a short sale expert in Jacksonville and my services are 100% free to homeowners! There is NO catch! Your lender pays all traditional sellers' closing costs which includes my fees.  Please note that I am NOT a Real Estate investor, and I am here to look out for YOUR best interests! Call me right away (904) 307-0822

How do I qualify for a mortgage short sale?
In order to qualify for a short sale, the homeowner must first typically be in a financial hardship. Short sales are usually for those who NEED to sell and not those who WANT to sell. Here are some examples of hardship that may qualify you.
• Divorce or separation
• Relocation
• Loss of income
• Increased living expenses
• Medical expenses
• Job loss
• Major repairs needed without being financially able to make them

Why is it in my best interest to do a short sale on my Jacksonville FL home?
When you look at how your credit will look after going through with a foreclosure instead of a short sale, you will see that a foreclosure will affect your credit greatly. Not only will a foreclosure stop you from being able to qualify for a loan for up to seven years, but it will also drop your credit score to as much as 200+ points, while also leaving it's name, "Foreclosure" stamped to your credit. A short sale will typically heal within two years, while only leaving a simple "paid or settled in full" or "paid as negotiated" statement on your credit.
Can I stay in my home until the short sale is completed?
Yes you may. You will not be required to move out until closing. Until the closing, you still have legal rights as the homeowner. In many cases, a short sale can even work to delay the foreclosure process and give you more time in your home.
Who pays for your services and closing costs?
You lender does. Your lender will pay for all reasonable, traditional seller paid closing costs, including your real estate brokerage fees.

If I am going through a foreclosure, is a short sale still an option?
Absolutely. Lenders prefer short sales to a foreclosure, as It costs a lender on average $58,000.00 to go through a foreclosure proceeding, when you consider depreciation, court costs, maintenance and other expenses..

How do I choose the right Realtor for my Jacksonville short sale?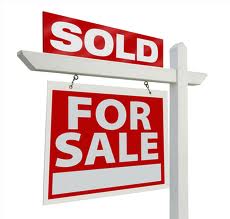 Who you want to help you successfully complete your short sale should be an expert at short sales. A weekend training program doesn't make somebody an expert, experience does. I have closed several hundred short sales in the Jacksonville, Florida area. I take pride in leaving a smile on the homeowner's face and being someone they can walk beside through their financial crisis. Contact me personally at (904) 307-0822 Remember, my service is at no cost to you!