| | |
| --- | --- |
|   Laredo TX Short Sales |   |
|    | |
We are a network of short sale specialist Realtors in Laredo Texas who offer free help to homeowners in hardship. Our average real estate agent has closed 76 short sales. Contact us for no cost assistance.
Short Sale Specialists – (877)737-4903

What is a short sale?
A short sale is a real estate transaction in which a lender agrees to accept a discounted payoff on a loan from a borrower. This borrower must first prove to be in some type of  financial hardship which could include job loss, decrease in income, divorce, and many others. In most cases, the home owner owes more on their home than it is currently worth in today's market.

About our Laredo Short Sale Specialists
We are a network of Real Estate agents who are specialists in working short sales.  We work with your lender to negotiate a lower payoff amount on your home which allows us to get it sold quickly!
This is a very complex and highly specialized process. It is so important to have a Realtor who is has experience in working short sales, as it is not part of the "Basic Realtor training" so to speak. All of our agents are required to work in the most ethical manner possible.
Our services are 100% free to homeowners throughout the state! There is NO catch, your lender pays our fees.  Please note that we are NOT Real Estate investors. We are here to look out for YOUR best interests!
Why you should choose us:
Our services are 100% free for you. Your lender pays our fees!

You do not always have to be in default to work a short sale.

A short sale does not have the same effect as a foreclosure on your credit.

A short sale is much less costly to a lender than a foreclosure, and they are typically willing to accept one.

We are not investors. We are licensed and regulated Realtors here to look out for your best interests.

Our agents will work with your lender to secure a release from the debt at closing.

With home values declining across the state, a short sale may be inevitable.
If you answered YES to ANY of these questions Contact Us! We may have a solution for you! Remember our services are 100% free.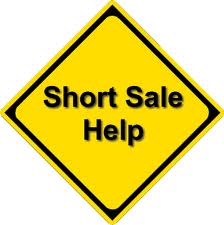 Each situation is unique.  We would like to discuss your situation with you to see if you qualify for a short sale and if we may be of service to you.  Do you qualify? Contact us toll free at (877)737-4903 
or fill out the form below for a free, confidential, no obligation consultation!

Need a Laredo Distressed Property Expert Certified in short sales to offer free short sale services? Contact us!