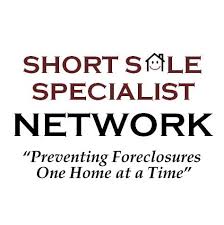 Our Agents work with all lenders and servicers!
Despite the recent economic recovery many homeowners around the United States still owe more than the current value of their property. While loan modifications can offer short term solutions,  unfortunately nearly all of these home owners are unable to qualify for any debt forgiveness.
Many home owners are delaying the inevitable while cashing out hard earned retirement accounts, using credit cards to pay bills and borrowing money from family members to try to keep their heads above water.  True financial relief from a short sale is all most homeowners in hardship need. We are a nationwide network of Realtors® who specialize in short sales.

Our agents work to get you forgiven of your debt 100%, regardless of what you owe on your home.
You do NOT always have to be in default to work a short sale.
We are NOT investors, and are not here to attempt to "steal" your house and profit from your misfortune.
We will connect you with an experienced, screened local short sale specialist to market your home and negotiate the short sale with your lenders.
We will guide you through the entire process and answer any questions you have along the way.
Agents in our network must agree to very strict ethical guidelines, far above the industry standards.
A short sale done properly will stop the foreclosure of your home.
Our services are ALWAYS 100% free for you. Your lender pays ALL fees and closing costs, period!
 Other Helpful Short Sale Resources 
We connect home owners in hardship with screened and experienced local short sale specialists.
What makes our agents the best?
Experience is everything when it comes to short sales.  Our average agent has CLOSED over 50 short sales.
We place the highest ethical standards and requirements on our agents, insuring our agents will look out for YOUR best interests in the transaction and fight to protect your rights while offering unsurpassed service.
We are only compensated by agent referral fees when short sales close. Because of this fact, we insist on the best agents and only allow productive agents who get the job done to stay in our network. We also provide our agents with unparalleled resources and top notch short sale training to help them become better short sale agents.
We only work with the most productive short sale agents in all parts of the country, as we have been partnering with them for years. While there are several other organizations currently attempting to set up services similar to ours, we have been connecting home owners with our established network of top local short sale specialists for some time.
Insist on the best.  Not all Realtors® are created equal.  Don't settle for an agent claiming to be an "expert" after taking a weekend or online training class.
Remember, our services are always FREE for you!
Do you qualify for a short sale? Give us a call to find out!