| | |
| --- | --- |
|         Georgia Short Sales |   |
|    | |
We are a network of short sale specialist Realtors in Georgia who offer free help to homeowners in hardship. Our average real estate agent has closed 76 short sales. Contact us for no cost assistance.
Short Sale Specialists – (877) 737-4
903
Atlanta Georgia Short Sale Specialist 
What is a Short Sale? 
A short sale, also sometimes called a short pay, is a term used to describe the process in which a lender agrees to accept a lower payoff amount than what is owed to them on a loan. It typically takes place when a borrower owes more on their home than its current market value.
What are the qualifications for a short sale?
Can't get your home sold due a mortgage balance greater than the market value of your house?

Are you behind on your mortgage, or facing default or foreclosure?

Are you in a financial hardship of any kind? This can include relocation, divorce, loss of income, loss of job, increased bills or expenses. 

Has your mortgage payment depleted your savings?

Are you in a situation where you MUST get your home sold?
If you answered yes to any of these questions we may have a solution!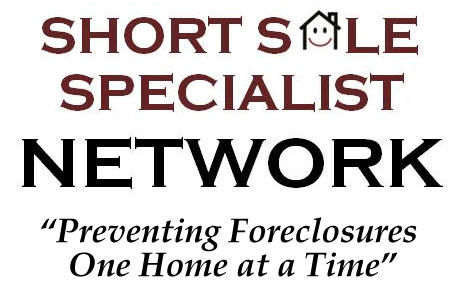 Our team of specialized short sale Realtors are highly experienced in the arena of short sale transactions. After you inform us of your unique situation, we will set you up with the Georgia Realtor that services your particular area. This Realtor will list and market your home while negotiating a lower payoff amount with your bank, all at not cost to you. We will get your lender to pay all closing costs, including brokerage fees. Keep in mind, the average Realtor is not cut out for this highly specialized and complex process. The average agent within our network has closed over 50 short sales. Don't trust just anyone to short sale your home!
In most cases, your lender would prefer that you short sale. On average, it costs a lender over $58,000 to foreclose on a property. In addition, a high number of foreclosures looks bad to your bank's investors. This is why it is better for them to cut their loss and accept a short sale on your home.
Services we provide:

We will discuss your situation and explain all of your options and the short sale process with you in detail. A short sale is NOT the best option in every case.  

We will connect you with one of our local experienced short sale real estate agents to process your short sale and list your home on the market.

Our local Realtors will coordinate a marketing plan to attract buyers to your home in order to help get it SOLD! 

We will provide you with all of the required forms and documents that are needed from your lender in order to get the short sale processed.

Our agents work directly with your lenders to negotiate the short sale and present all required documentation.

If required, our agents may also work to delay the foreclosure process with your lender, keep you in your home longer, as well as help you find an attorney if needed.
Georgia Short Sales
Our team of specialists would love to hear from you! Whether you are ready to list your home or
maybe you just need a little advice, we are here to help. We will tell you your best options
considering your situation, even if that means no profit for us!
Remember, your lender pays our fees. The entire short sale process costs you nothing!


Atlanta Georgia, and Metro Atlanta GA Short Sale Specialist Realtors, as well as Marietta, Dekalb, and Sandy Springs Specialists.  Georgia Short Sale Homes and Properties.  We have short sale specialists throughout the State of Georgia including Athens and Columbus Georgia Short Sale Home Specialists, Macon Short Sale Realtors, Savannah Georgia Short Sale Experts, Augusta and Roswell Georgia. Avoid Georgia Foreclosure Specialists and experts and Stop Atlanta Foreclosure Specialist Help 
Please note that we are not real estate attorneys or tax experts. In matters requiring legal representation, consult the appropriate parties. Foreclosure laws vary from state to state.
Depending on local foreclosure laws, in the event of a foreclosure your lender could seek a deficiency judgment against you, garnish wages, destroy your credit, put liens on your other assets, or force you into bankruptcy. We may have a free solution for you!
We would like to discuss your situation with you to see you qualify for a short sale and if we may be of service to you. 
Call us toll free at (877) 737-4903 or fill out the form for a free, confidential, no obligation consultation!
We have a very fast response time!