| | |
| --- | --- |
|        California Short Sales |   |
|    | |
We are a network of short sale specialist Realtors in California who offer free help to homeowners in hardship. Our average real estate agent has closed 76 short sales. Contact us for no cost assistance.
Short Sale Specialists – (877) 737-4903
  California Short Sale Specialists 
We are a network of California Real Estate agents and Short Sale Specialist Realtors, offering free short sale services and pre-foreclosure help to home owners in financial hardship throughout the state.
Anywhere in the state of California, our agents are close to home!  Many agents take a weekend short sale training class and have the nerve to call themselves an "expert."  We believe that experience and integrity are invaluable when it comes to choosing a short sale specialist. Our average agent has closed over 50 transactions!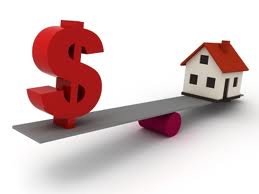 What is a Short Sale? 
A "short sale" is a term used to describe a situation in which a home owner is in financial hardship and must get their home sold. The lender agrees to accept a lower payoff amount than what is owed in order to avoid further financial loss through a foreclosure.  
Our services are 100% free to you. Your lender will pay all traditional closing costs in a short sale.

A short sale has a much less negative effect on your credit than a foreclosure.

You do not always have to be in default to work a short sale.

We are not investors attempting to profit from your misfortune. We are state licensed and regulated Realtors® here to look out for YOUR best interests.

A short sale is much less costly to a lender than a foreclosure which is why they are typically willing to cut their losses and accept one.

Our agents will work hard to help get you completely forgiven of your debt from the lender, regardless of the Short Sale price of your condo, home, or town home!
Don't forget that lenders are in the lending business, and not in the property management industry.  It is usually
not in your lender's best interest to foreclose on your home. From a recent study, the average foreclosure costs a
lender nearly $60,000!  Most are happy to cut their losses in order to avoid a costly foreclosure proceeding.
The short sale process is highly specialized and very complex. It is important to have an agent who is experienced in closing short sales, as it is not part of a Realtor's basic knowledge.  In addition, to having experience and training in short sales, our agents must agree to the highest level of integrity and pass very strict requirements to join our network.  Insist on a Certified Short Sale Guide member of The Short Sale Specialist Network.
Time is of the essence when it comes to these situations, contact us to speak with a compassionate and understanding agent to discuss your circumstances as well as the short sale process. It is not the best option in every case.
Contact us for a confidential, free, no obligation consultation. Remember, all fees are paid by your lender, and
there is no cost involved!
Do you qualify for a short sale? Contact us to find out!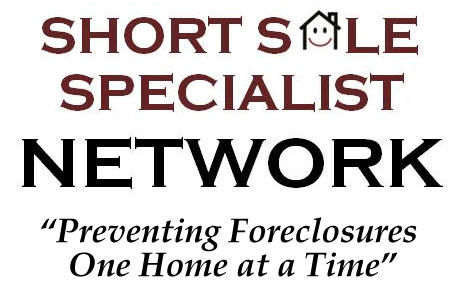 877-737-4903 
Please note that we are not attorneys or accountants.
The appropriate legal representation should be sought in legal matters. See disclaimer. 
 
Short Sale Realtor in California
Los Angeles, CA Short Sale Experts and Los Angeles County California avoid foreclosure specialists, Free Help.  San Diego California Short Sales, Avoid California Foreclosure experts, San Jose, CA  Short Sale Realtors and San Francisco Agents to help stop foreclosure.  Call us to find a Fresno California Short SaleSpecialists, Long Beach Short Sales Specialist and Pre Foreclosure Real Estate Agent at no cost.  Orange County California Short Sale Specialist Realtor.  We help stop California Foreclosure of Luxury Homes, CA Oceanfront and waterfront short sale specialist Realtors.  Sacramento, CA Short Sale Specialists and Stop Foreclosure Expert Realtors, Short Sale Specialists in Oakland, CA and Santa Ana California Short Sales.  Stockton, Chula Vista short sale, Fremont, Anaheim, CA Bakersfield California Short Sale Specialist and Pre Foreclosure Real Estate Agents, Riverside California Short Sales Specialist, Santa Clara Short Sale Specialist Realtor Help. 
Modesto, Glendale, San Bernardino, Huntington Beach CA, Oxnard, Fontana and  Moreno Valley California Short Sale Specialist Realtors.  Find an Oceanside, Rancho Cucamonga, Santa Clarita California Short Sale Real Estate, Garden Grove Short Sale, Ontario, Pomono CA, Santa Rosa, Salinas California Short Sale Realtor.  Short-Sale your California Home with help from a short sell expert California Realtor in your area.  FREE Shortsale Specialist Real Estate Agent Help to California homeowners in financial hardship.
 Wherever your home is located, we have agents to serve you!