| | |
| --- | --- |
|      Ohio Short Sales |   |
|    | |
We are a network of short sale specialist Realtors in Ohio who offer free help to homeowners in hardship. Our average real estate agent has closed 76 short sales. Contact us for no cost assistance.
Short Sale Specialists – (877)737-4903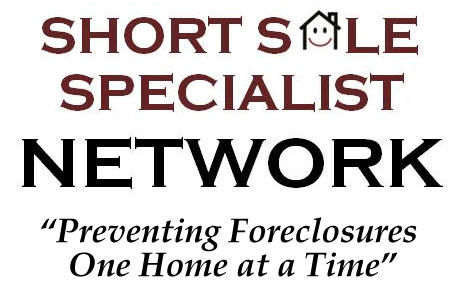 We are a network of Short Sale Specialist Realtor's in Ohio, offering free short sale help and Pre-foreclosure guidance to home owners.   
A short sale occurs in Real Estate when a home owner owes more on their mortgage than their home is currently worth. If the home owner can prove to be in some type of financial hardship and the lender agrees to accept a lower payoff amount than what is owed on the property, a short sale can occur. In many cases the bank agrees to this discounted payoff in order to avoid a costly foreclosure procedure.
Our services are at no expense to you. Your lender pays our fees as well as ALL traditional sellers' closing costs.

You do not always have to be late on your payments or in default to work a short sale.

A short sale does not have the same effect as a foreclosure on your credit.

A short sale is much less costly to a lender than a foreclosure, and they are typically willing to accept one to cut their losses.

We are not investors. We are licensed and regulated Realtors® here to look out for your best interests.

Our agents work to get complete forgiveness of your debt, regardless of what the Short Sale price of your Ohio condo, home, or town home is!

With home values declining across the state, a short sale may be the only solution to foreclosure.
In December 2010 it was reported that unemployment rates were over 14% in eighteen different counties in Ohio.  If you are in financial hardship, it is NOT in your lender's best interest to foreclose on your home. Lenders are in the lending business and not in the property management business.  From a recent study, the average foreclosure proceeding costs a lender over $58,000.  In addition, high numbers of foreclosures can make your lender look bad to their investors, and foreclosure homes deteriorate in condition as well.  In most cases, it is in everyone's best interest to accept a short sale.  Most loan modifications are only a temporary solution.
This short sale process is very complex and highly specialized. It is very important to have a Realtor who is experienced in working them, as it is not part of the Realtor® basic training so to speak. Even with many new Realtor "designations" and weekend training programs, there is no substitute for experience!  We are a statewide network of Realtors® who are specialists in short sales, and our services are 100% free to homeowners! There is NO catch! Your lender pays our fees. 
Please note that we are NOT Real Estate investors. We will set you up with one of our Ohio state regulated short sale specialist Realtors® who is here to look out for YOUR best interests and represent you!  Our agents must agree to the highest level of integrity and pass very strict ethics and experience requirements to join our network.
Time is of the essence when it comes to these situations. Contact us to speak with an agent to discuss your situation and the short sale process.  It is not always the best option.  Contact us for a free, confidential, no obligation consultation. Our response time is very fast!
Do you qualify for a short sale? Contact us to find out!
877-737-4903
Short Sale an Ohio Home
Columbus Ohio Short Sale Specialists and avoid foreclosure experts,  Cleveland Ohio Short Sales, Avoid Ohio Foreclosure Realtors, Cincinnati OH, Toledo and Akron OH Short Sale Expert Realtors, Dayton Ohio Short Sales Specialist agents and Pre Foreclosure Real Estate Agents.  West Chester, Loveland and Youngstown Ohio Short Sale Real Estate Agent Specialists.  Cuyahoga County OH Short Sale Specialist Realtor and Franklin County OH Short Sale Specialists to for Ohio Homes condos and Real Estate.
Please note that we are not attorneys or accountants. The appropriate legal representation should be sought in all legal matters.
Anywhere in the state, our agents are close to home!
Contact Us!