| | |
| --- | --- |
|   Texas Short Sales |   |
|    | |
We are a network of short sale specialist Realtors in Texas who offer free help to homeowners in hardship. Our average real estate agent has closed 76 short sales. Contact us for no cost assistance.
Short Sale Specialists – (877)737-4903
We can help get your home SOLD!
You walk away and pay NOTHING out of pocket!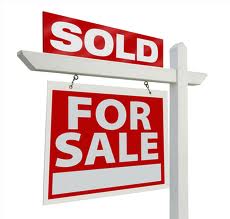 Do you meet any of the qualifications for a short sale?
Are you behind on your mortgage or facing default or foreclosure?

Are you in a financial hardship of any kind? This can include but is not limited to relocation, loss of income or job, divorce, illness or death in the family, house in need of major repairs, and increased bills or expenses.

Has your mortgage payment depleted your savings?

Are you in any situation where you MUST get your home sold?

Can't get your home sold due to a mortgage balance greater than your property value?
 If you answered yes to any of these questions, we may have a FREE solution!
Texas Short Sales
What is a short sale?
A short sale takes place when a home owner owes more on their property than it is currently worth. The borrower must prove to their lender that they can no longer afford to pay their mortgage and in turn they will be forgiven of the debt. The lender agrees to accept a discounted payoff on the loan in order to avoid a costly foreclosure.
How can we help you? 
We are a network of Realtors throughout Texas specializing in short sale real estate. Our agents offer short sales services to struggling home owners at no cost! After you contact us, we will set you up with the Texas short sale Realtor that specializes in your area. This Realtor will walk you through the entire process which includes listing and marketing your home as well as doing all of the negotiating with your bank. Our service is at absolutely no cost to you!
Who will pay your fees, the commission and the closing costs? Your lender does. You will pay us $0, and $0 in closing costs.  It is a common misconception that sellers in hardship must pay any of the fees. You should never have to pay for the services we offer. Your lender will pay a real estate brokerage fee as well as all other seller closing costs, just like a home seller does in a traditional real estate transaction.
If I sell my home short, does the bank come back after me for the money?   Usually not.  Our agents will work to secure a full release for you at closing and get you forgiven of your debt, regardless of what you owe.
How much work will this take?  It will not take very much work at all for you. We will ask you to gather certain financial information and forms. Our agents will then handle the negotiations and details with your bank as well as the process involved in selling your house.
What if my home is worth more than my loans, but I could not pay the closing costs?  You can still short sale your home.  Many homeowners in Texas have avoided adjusting the price of their home to current market value in a desperate attempt to receive enough money back to pay off their loan balances.  If this is you, you are just delaying the inevitable, as home values continue to fall.  It is simply a fact that a high percentage of homes on the market could not appraise anywhere near the listing price!
If I am going through foreclosure, can I do a short sale?  YES. In fact, the bank will be more than happy to work with you on a short sale. It is to the bank's advantage as well as yours to work out a short sale. It costs a lender $58,000 on average to go through a foreclosure proceeding, so it is obviously NOT in their best interest to foreclose on you!
Why is it to my advantage to do a short sale?  A foreclosure will effect your credit much more than a short sale, and it is also recorded differently on your credit report as well.  In addition, in the event of a foreclosure, your lenders could come after you for a judgment in the amount you owe in most states, and could garnish wages and come after your other assets as well.  Our agents will try to secure a full release from the lender for you.
Is it possible to stay in my house until the short sale is completed?  YES. You will not have to move out until the closing.  In fact, if you are facing foreclosure and our agents are actively working with your bank, we can typically get your lender to delay the foreclosure proceedings and make it possible for you to stay in the home for some time.
Can my current Realtor work the short sale?  It depends. In many cases, the answer is NO.  Short Sales are a highly specialized process, and they are NOT part of the "Realtor basic training". The results of inexperience can be disastrous!  Our agents make the deals happen, when other agents in Texas make foreclosures happen.  Our average agent has closed over 50 short sales.
Who we are:
We are a network of state regulated and licensed Short Sale Specialist Realtors throughout the state of Texas.  We have joined forces with each other to help homeowners around the state avoid foreclosure, in a legal and honest manner.  Our agents must adhere to and agree to strict ethical requirements and have no complaints against their license.  There is absolutely no cost to homeowners in hardship to use our services.
Who we are not:
 We are NOT investors, and we do not want to buy your home ourselves.  Beware of investors if you are in financial hardship or facing foreclosure! Many investors will create much more harm than good! Please do the research, and if you don't use our network, beware of working with any investor.  Never, under ANY circumstances sign a quit claim deed, a power of attorney, or a $10 option to purchase your home without seeking legal advice.  It is not possible for a person to look out for YOUR best interests in a transaction while trying to profit from your misfortune as much as possible.  We are also not attorneys or tax accountants.  When any legal advice is needed we suggest you consult the appropriate party.
Dallas Short Sales and Ft. Worth Texas Short Sale Specialist Realtor and Dallas TX Short Sale Specialist Real Estate Agents and Short Sale Realtors (877)737-4903, Harris County, Houston Texas Short Sales Expert and Houston TX Short Sales Specialists, Specialist in Austin Short Sale Help, El Paso Texas Short Sale, Laredo Texas, Corpus Christi TX Short Sales Specialist  and Waco Texas Short Sale Specialist
Anywhere you are in the State, our agents are here to serve you!
Out Services are 100% free for you! Please call (877)737-4903 or fill out the form below for a confidential, no obligation consultation. Please list the city your property is located in as well as the best time to contact you. Remember, our service is at no cost to you!