| | |
| --- | --- |
| Portland OR Short Sales | |
| | |
We are a network of short sale specialist Realtors in Portland who offer free help to homeowners in hardship. Our average real estate agent has closed 76 short sales. Contact us for no cost assistance.
Short Sale Specialists – (877)737-4903
What is the difference in a Portland Short Sale and a foreclosure?
The main difference in a short sale VS a foreclosure, is most definitely the hit your credit will take. Nobody knows how important a credit score really is until you have called yourself a homeowner. The amount of damage a foreclosure does to an individuals credit makes your lip quiver. Imagine living seven years of your life with restrictions; that is what a foreclosure will do to you. Below are facts of what a foreclosure will do:•Your credit score could be lowered 300+ points and could stay on your record for 10 years!
•Your employer has the right and many times will actively check your credit if you are in sensitive positions.Sometimes a foreclosure is grounds for immediate re-assignment or termination
•On the federally mandated standard loan application form 1003, you will be required to answer 'YES' to the question 'Have you had property foreclosed upon or given title or deed in lieu thereof in the past 7 years?' Answering 'yes' affects the interest rate you will receive.
•After a foreclosure you will be ineligible for a Fannie Mae backed loan for a minimum of 5 years.
•The bank has the right to pursue the deficiency judgment in all foreclosures (except in states where there is no deficiency).
•If the home does not sale at a foreclosure auction it will have to go through the bank REO system.This will result in a longer sell time and potentially a higher deficiency judgment for the homeowner.
Facts of a Short Sales impact on your credit:
•A short sale itself will minimally affect your credit score, usually around 50 points. Late payments usually have the largest negative impact on your credit score from ashort sale and can average 30 points or more each.
•There is not a credit reporting item for a short sale.Upon sale, your mortgage company will typically report the short sale as 'Paid', 'Settled in full', or 'Paid as Negotiated' on your report.
•A short sale is not an actualitem on your credit report and typically will NOT affect your employment.
•You typically do not have to declare to future mortgage companies that you previously performed a short sale.
•After a successful short sale you may be eligible for a Fannie Mae backed loan after only 2 years.
•It is typical for the lender to give up the right to pursue a deficiency judgment against the borrower.This is stated in approval letters, and is not legal to collect in many states.
•A short sale home is sold at or near market value and in most cases is a greater value than a foreclosure sale which results in a lower deficiency.This deficiency is typically forgiven. This higher selling price helps to cut your lender's loss.

If I am in foreclosure, can I still opt for a Short Sale?
Sure! Banks are in it for the money. A foreclosure would cost them, on average, $58,000, and foreclosures tend to look bad on banks.
What will I need for my Portland Short Sale?
In order to qualify for a short sale, you must be in some sort of financial hardship that has caused you to no longer be able to afford your mortgage. You will need to provide financial documentation along with a hardship letter explaining your situation and how it came about. I recommend having a Short Sale Specialist Realtor with you from beginning to end, this way your short sale process will be a smooth transition and the likely hood of delays will be slim to none. Your Short Sale Specialist will help you put together these documents.
How do I find a Portland Short Sale Specialist Realtor?
You already have! Our agents are so advanced in short sales that the rate of successful completions is at a high. When you are looking for the right short sale specialist, you need to make sure they are qualified for the position. Being qualified doesn't mean one short sale, it means several short sales and with several short sales comes experience. Experience is key to getting out of a situation. Not only do our agents have the experience but they have the skill and knowledge as well and if this was't enough, our services are 100% FREE for you! No costs or out of pocket expenses, we negotiate on your behalf in order to get your home sold! Contact us now!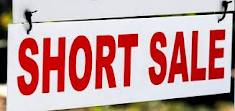 Our Network covers the entire state of Oregon, and our services are 100% FREE for you! Please call (877)737-4903 or fill out the form below for a confidential, no obligation consultation. Please list the city your property is located in as well as the best time to contact you.
Remember, our service is at no cost to you!