| | |
| --- | --- |
|         Collin County TX Short Sales |   |
|    | |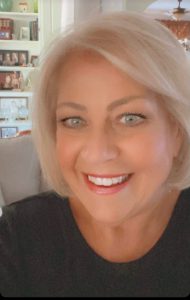 Hi! I'm Brenda Rogers with Keller Williams Realty. If you are reading this, there is a good chance that you are stuck between a rock and a hard place with your home and may not know what to do next. I'm here to help! Lately I am seeing more and more area homeowners who have been in forbearance with their lender for some time due to the Covid epidemic or some hardship, who owe a small fortune in back payments and fees. Regardless of the cause, if you owe more than the value of your Dallas/Ft. Worth area home, I specialize in helping folks like you.  I am a local Collin County short sale Realtor® who offers FREE help to homeowners such as yourself who are in financial hardship. I  have helped literally hundreds of area home owners avoid foreclosure and get a fresh start with their lives.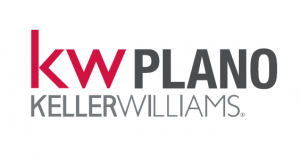 ***Fill out my form and I'll contact you for a quick phone consultation. At that time I will explain the process and tell you if you will qualify
Collin County Short Sale Specialist
(877)737-4903
What exactly is a Short Sale?
A short sale, sometimes also called a short pay, is a term used to describe the process in which a lender agrees to accept a lower payoff amount than what is owed on a property, in order to avoid an inevitable foreclosure or taking the property back in their possession. Typically, a home owner must be in some type of financial hardship in order to qualify.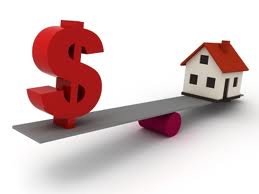 Do you meet any of the qualifications for a short sale?
Are you in a financial hardship of any kind? This can include relocation, divorce or legal separation, death or change in family situation, increased bills or expenses, loss of job or income, property in need of major repairs.

Has your mortgage payment depleted your savings?

Can't sell your home due a mortgage balance greater than the market value of your house?

Are you getting behind on your mortgage, or possibly facing default or foreclosure? Will you be in the near future if action is not taken?

Are you in any situation where you MUST get your home sold?
If any of these circumstances sounds like something you are facing, a short sale may be the best solution for you. If done correctly, a short sale can provide complete debt forgiveness, allow you to recover your credit and purchase again in only two years, and even provide you with relocation money at closing to get a fresh start.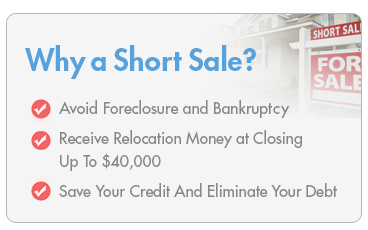 The short sale process is highly specialized, and it is very important to have an agent who is experienced in working short sales, as it is not part of the "Realtor basic training". I have earned the Certified Distressed Property Expert (CDPE) training designation and have directly worked with countless home owners in the Dallas area to help them avoid a foreclosure and get a fresh start. There is no substitute for experience, so don't trust your financial future to just anyone. Many Dallas area and Collin County Texas agents refer their homeowners in hardship to ME!

My services are 100% free to you, as all traditional seller paid closing costs are paid for by your lender in a short sale. 
(877)737-4903
As your Collin County Texas short sale Realtor®:

I will promptly answer any questions you may have throughout the short sale process.

I will discuss your situation and explain the short sale process as well as other options. A short sale is NOT the best option in every case

I will provide you with all of the required forms and documentation required from your lender in order to process a short sale.

I will work directly with your lenders to negotiate the short sale, and present all required documentation and offers on your home.

I will list your home and market it competitively as well as process your short sale.

I can also usually work to get your lender to delay the foreclosure process and possibly keep you in your home longer if needed.
No two situations are ever the same. I would like to hear your story and discuss your situation with you. If you fill out the form below, I will contact you and give you a brief phone consultation.  I should be able to qualify for a short sale while we are on the phone! 
As your Dallas Short Sale Agent, I work short sales through the general Dallas and Fort Worth area, including all of Collin County – Some of the areas in Collin County Texas that I work in often are Prosper, Little Elm, and Plano. Some of my other cities where I am seeing more short sales lately are Carrollton and Southlake as well. Through my network of Texas short sale agents, I can connect you with a local short sale Realtor wherever you are in the country!